Welcome to my site. The reason I made this webpage is to get some pictures of this car out in the world.
The car belongs to a good friend of mine. He bought it a few years ago and when he bought it, he cranked it up and I guess he had plans of trying to restore it. He started doing research and found out that he could possibly have a one of a kind car. He decided to try to sell the car, so he got in touch with me, and asked if I would be interested in doing the research and sale. After I saw the car, I was thrilled about the whole idea.
I am new at both of these things, (making a website & selling antique cars). I still have alot to learn.
I hope you enjoy the site and the pictures.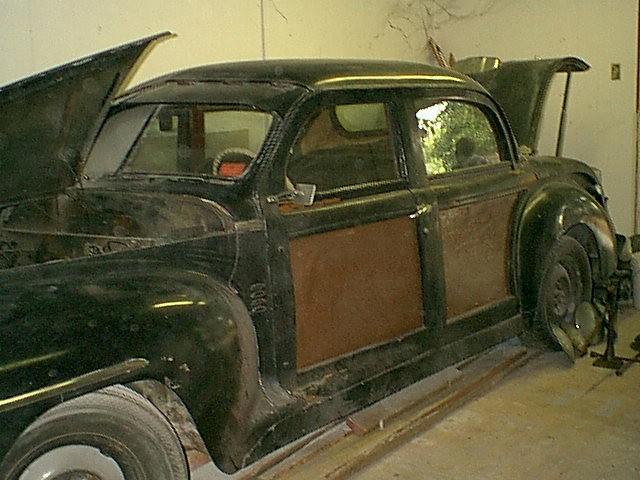 Listing Site Updates
I will list updates to my site as needed
June 17, 2001--Date I made website
Added Links June 18, 2001
Added Favorite links page, June 19, 2001
1942 Dodge 2 door Woodie
I am looking for Information on this car, If you know anything about it, Please let me know.
You can either email me or post a message on my Corkboard.
Information about this car
1942 Dodge 2 door Woodie
Some Research was done on this car and they said this vehicle (going by the VIN#) was a prototype, The fore runner of a 1945 model.
This cars motor was checked out 3 years ago, and ran fine. The fuel tank needs to be cleaned and it needs some brake work. The body is in fine shape for it's age, the wood seems to be well preserved because someone painted it.
The original color looks to be a Cream color.
The Windows go up and down fine & the Doors work better than my personal vehicle.
It is missing one tail light lens, but that should not be a problem.
The interior is in fair shape. It has been garage kept.
I would really like to find out more information on this car, and sell it to the highest bidder.
If you know anything about it, Please email me or leave a message on my corkboard.
Go to my photo's page and have a look see at what just might be a one of a kind car.




Send an email
Post Information on this car or anything else on my Corkboard

My Corkboard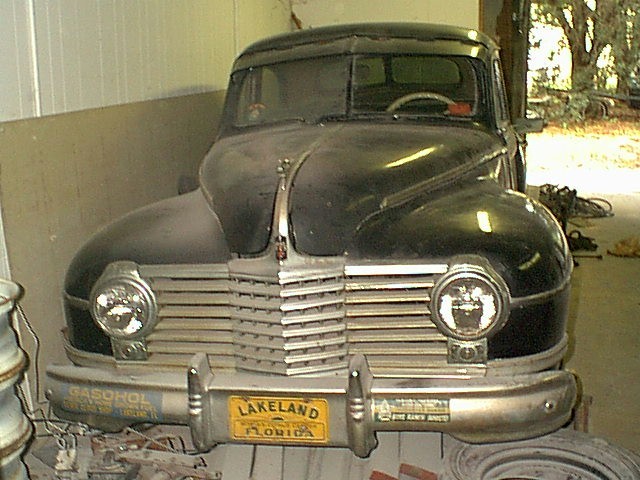 Ain't She Sweet
This one would be easy to restore